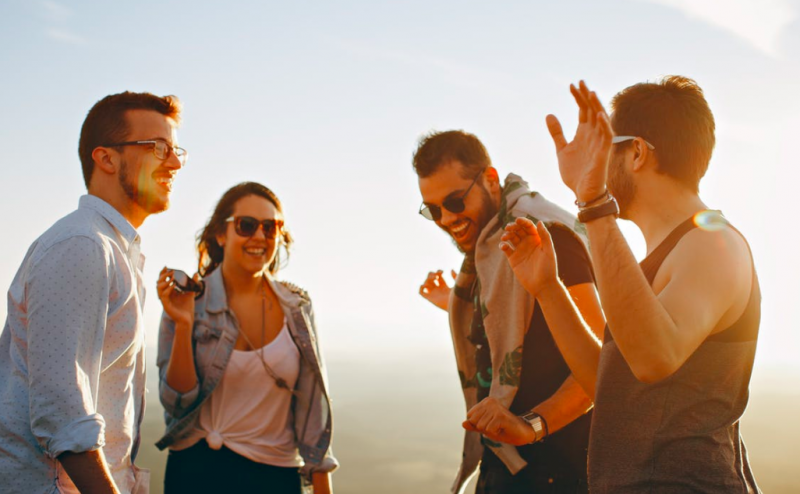 Looking for a travel buddy to travel together not only saves money on travel expenses, but also while traveling to exotic countries where people are not familiar with the local culture, there are other travelers who can talk and chat, share food together, and it's safer for everyone to travel together!
However, finding a good travel buddy is not an easy task. Even friends are unable to get along with each other, not to mention strangers who do not know each other.
Triplisher.com hopes everyone has a good start of their journey, whether you are the host or participant, you need to read this guide carefully.
Step 1:  Looking for a like-minded travel buddy
When an interesting trip comes up and you want to apply, or a trip that you are hosting has others asking questions, Triplisher tripmate message system allows you to communicate directly with the platform.
After understanding and communicating with each other through message system, you can decide whether to travel together or not. Even if you can't for some reason, at least you can share travel information with each other.
Always communicate with each other
After the travel buddy are confirmed, if there are any problems with the itinerary, airline ticket, expenses, accommodation, etc. Before departure, please discuss the issue through the Triplisher platform at any time to avoid disputes and unpleasant experiences.
If you didn't pay or communicate via Triplisher.com, it is difficult for us to protect your information and it will increase the risk of fraud or other security issues. Therefore, we strongly recommend that you process the payment on Triplisher.com.
Step 2:Work together on the journey to be a good travel buddy
Good travel buddy create a perfect journey
Although the host has already planned an itinerary, we still suggest everyone could helping and caring each other during the trip. People with good foreign language skills can ask for directions, people with good at maths can be responsible for calculating expenses, so that everyone can feel more involved and increase the pleasure of traveling!
Understanding each other with empathy
For the everyone's safety, when the situation such as bad weather, physical discomfort, emergencies etc..during the journey, please be careful when making any decisions and consider for yourselves and your travel buddy.
If you feel unsafe, or in an emergency situation while traveling, please contact the local police or emergency services immediately. When you're in a safe location, contact Triplisher.com (service@triplisher.com) to report the incident and we will try our best to help you.
If you have problems with your travel buddy, please report back to Triplisher.com. We hope to understand everyone's experiences and protect the rights and interests of everyone through the platform's policies.
Step 3:Travel memories and reviews
Triplisher attaches great importance to everyone's travel experience, hoping that at the end of the trip, both the host and the participants can evaluate each other and help other travelers to know more about their next travel partner.
Triplisher.com has a "co-editing" story function, after you complete your trip, you can write down all the experience with your travel buddy to create a precious memory!
Triplisher protect traveler with… 
Protect personal information
We strongly recommended that you communicate via the Triplisher.com "Message System" and do not easily give your personal contact information to someone who is not familiar or does not know it at all.
When discussing the itinerary or confirming the policy of the trip via platform, it ensures that you are protected by our Terms of Use, Cancellation Policy and other safeguards. We hope to create a travel platform that allows travelers to feel safe and secure.
We respect every traveler and know that everyone has different personalities and different habits. Therefore, we have designed a "policy" section in "tripmate function". The host can clearly list the ' requirements and living habits, and the participants can confirm whether they can accept it or register for another question. Respect each other as a good travel buddy!
We hope everyone can become a good travel buddy and leave good memories on every trip!
More about Tripmate? FAQ
Any questions about Triplisher.com? Contact us! We will be answering your questions!