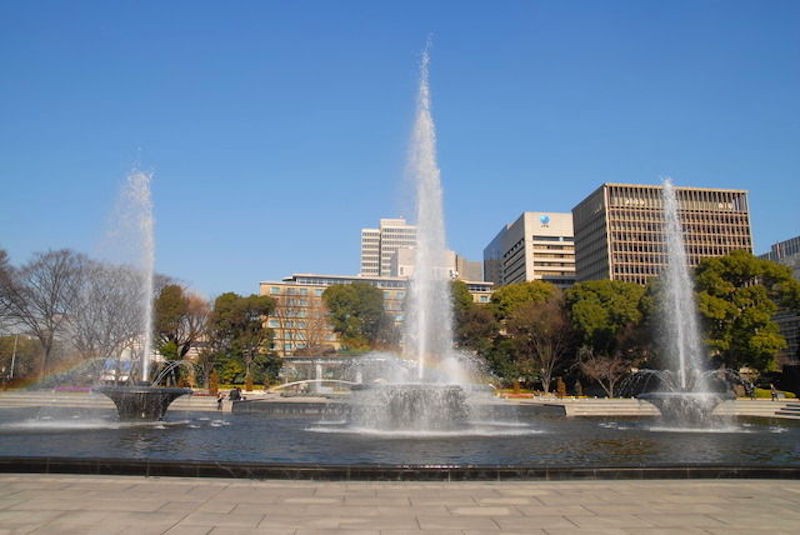 A romantic dinner on a date is an awesome idea but doing something that is memorable before will add towards the romantic atmosphere.
Enjoy each other's company with a little walk before dinner serves as an icebreaker for the dinner conversation.
3 Simple Ideas:
1. Wadakura Fountain Park
Wadakura Fountain Park located at Kokyo Gaien National Garden offers 3 large water fountains which lights up at night. Illuminating the water fountain against the National Garden background provides a romantic and tranquil feeling.
Set only a few minutes walk away from Tokyo station, allows the couple to stroll the National Garden and enjoy the sights of the flowers and rich greenery during spring and summer, the cool orange and brown of autumn or the winter wonderland of white.
Watch the sunset and enjoy the atmosphere as the lights light up the fountains in a multitude of colours.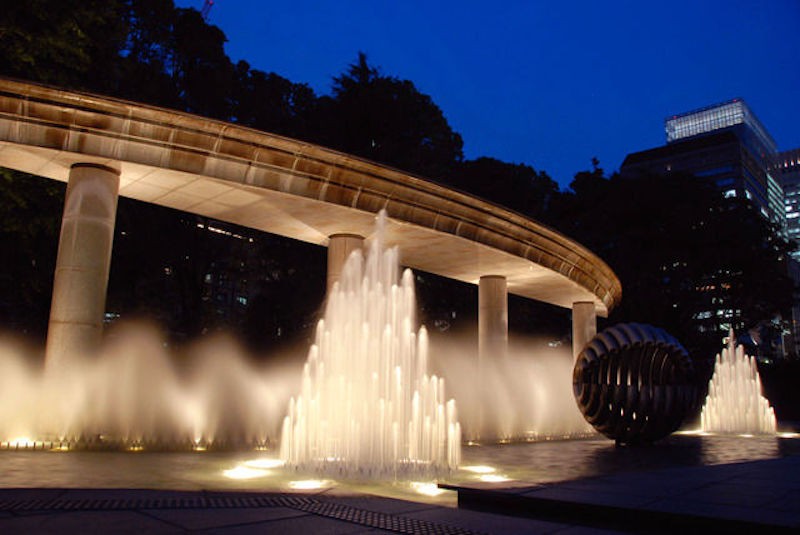 Wadakura Fountain Park Official Website
Address: 3-1 Kokyogaien, Chiyoda 100-0002, Tokyo Prefecture
Phone number: 03-3213-0095 (Imperial Palace Administration Office)
Fountain operation time: 10: 00 AM -20: 00 PM
Fountain light-up time: It automatically lit when it gets dark ~ 20: 00 PM
※ Fountain may not come out depending on weather condition.
Nearest station: Otemachi / Nishihashi / Hibiya Station
2. Meiji Seimei Kan Building
Take a stroll through the grand building of the Meiji Seimei Kan. Be transported to the era where the architecture gives you a feeling like as if you are foreign dignitaries with its western influenced design.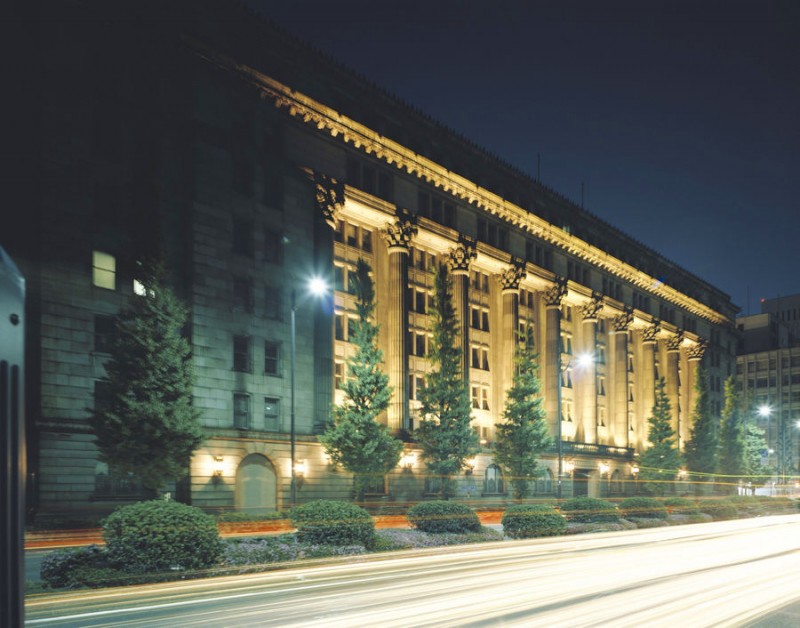 Located across from the Imperial Palace Gardens, the exterior is lit up giving it an elegant European feel.
Most of the Lobby and first floor are open to the public giving you a chance feel what it was like as the foreign dignities waited in the same building before meeting the Emperor.
Meiji Seimei Kan Building Official Website
Address: 2-1-1, Marunouchi, Chiyoda-ku, Tokyo
Tel: 03-3283-9252 (Meiji Yasuda Building Management Co., Ltd.)
Wednesday, Thursday, Friday: 16:30 PM to 19:30 PM
Saturday and Sunday 11: 00 AM to 17: 00 PM
Nearest station: Nijubashimae / Tokyo / Yurakucho Station
3. Marunouchi Brick Square

Take a stroll through a cobblestone plaza where gas lamps are lights up the area at night showing a Meiji era atmosphere as you and your date enjoy the many sculptures that are on display. Many of the sculptures allow the viewer to touch, giving it a different sense of appreciating the art while wrapped up by the warm lights from the lamp.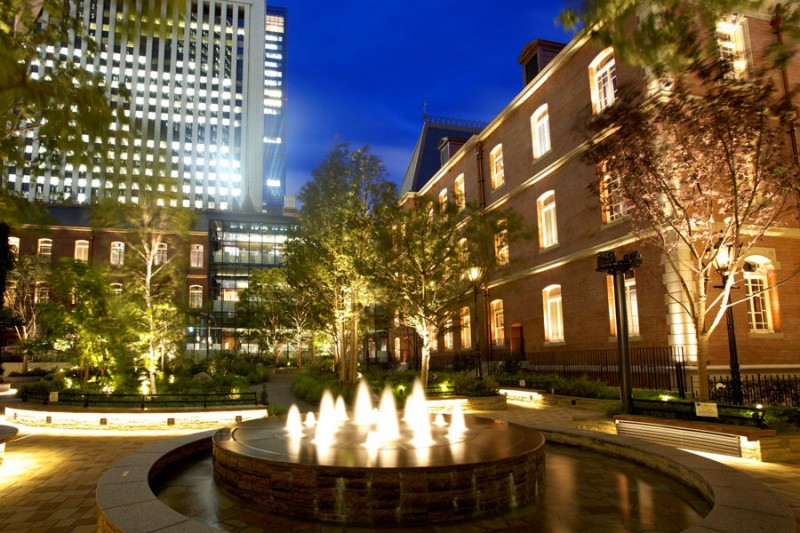 Located within the Brick Square is also the Mitsubishi Ichigokan Museum which has been renovated to house many different shops, restaurants and offices. The museum celebrates the 19th-century western style architecture.
Marunouchi Brick Square Official Website
Address: 2-6-1, Marunouchi, Chiyoda-ku, Tokyo
Tel: 03-5218-5100
Nearest station: Nijyuhasimae / Tokyo / Yurakucho
Photo and source: Let's Enjoy Tokyo
Triplisher.com Recommended Courses