Traveling together is the experience to find someone to travel with, someone to chat and share experience, check the map when lost, but most importantly share the cost! But how to keep your transactions secure?
Triplisher.com online payment system, help every traveler to find their tripmates and share the cost in a safe and easy way. Hosts do not have to worry about how to charge the fees to the traveler.
If host need to prepay for the cost during the trip first  (such as accommodation, rental car etc.),  traveler joins by making payment via Triplisher.com online payment system, and all major credit cards are accepted ( VISA, MasterCard and American Express.)
After traveler has complete the payment, Triplisher.com will only transfer the payment to host after the confirmation process of the trip has been completed, this policy will protect the rights and interests of both parties.
Triplisher.com provide safe online payment system that helps host to receive payment from traveler. Any additional charges will be from third-party payment system or banks as Triplisher.com does not charge any fees.
After host accept traveler's request, and to protect your right and interests, please pay the fees by credit card or debit card on Triplisher.com online payment system, therefore traveler don't have to pay the cash while on the trip! If traveler didn't pay or communicate viaTriplisher.com, it is difficult for us to protect your information and it will increase the risk of fraud or other security issues.
Triplisher online payment system helps travelers to share their cost during the trip in easy and nice way!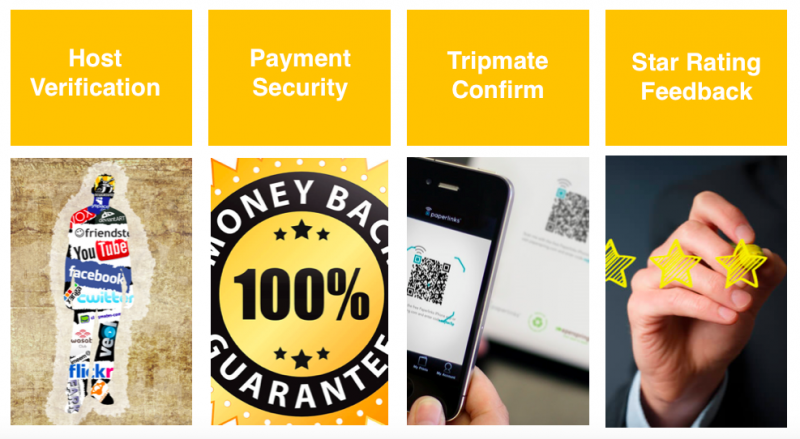 ※ For more information please visit Triplisher.com FAQ
※ If you have any questions please feel free let us know  Submit Your Feedback